Overview
Through our specialized activities in automobile, medical, and energy markets, we propose various components for you to look for.
Solutions in the automotive market
Product examples
◆ Capacitors, connectors, various harnesses, noise suppression parts
◆ Heat dissipation material such as heat sinks and die-cast
◆ LCDs, Camera modules
Solution in the medical market
Product examples
◆ Various medical power supplies, Transformer, Connector, Terminal block, Noise countermeasure materials
◆ Display devices such as LCD etc.
◆ Various memory
Solutions in the energy market
Product examples
◆ High-voltage and/or high-current components such as SiC devices and reactors
◆ Heat dissipation materials such as heat sinks and die-cast
◆ Resin/Metal enclosures
Have no knowledge/know-how to connect to the internet
Would like to revise a processor
Not sure how to choose the best communication system; such as communication speed or number of connected devices
Would like to use a cloud service
Not sure about the dependability of wireless
We introduce you the latest network technology such as IoT, for your applications and suggest the best items that are affordable, functional and dependable.
※System configuration required for IoT use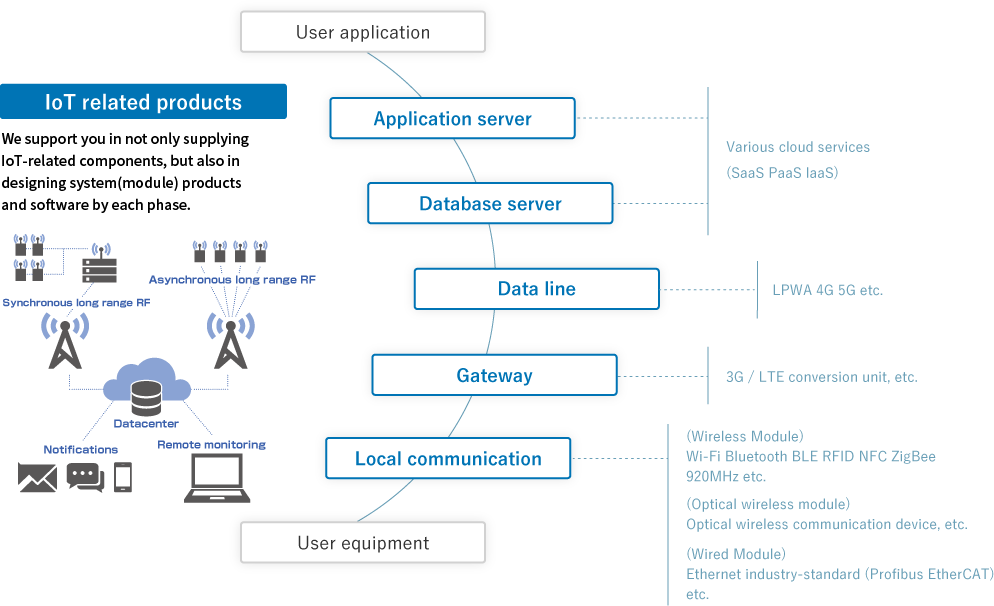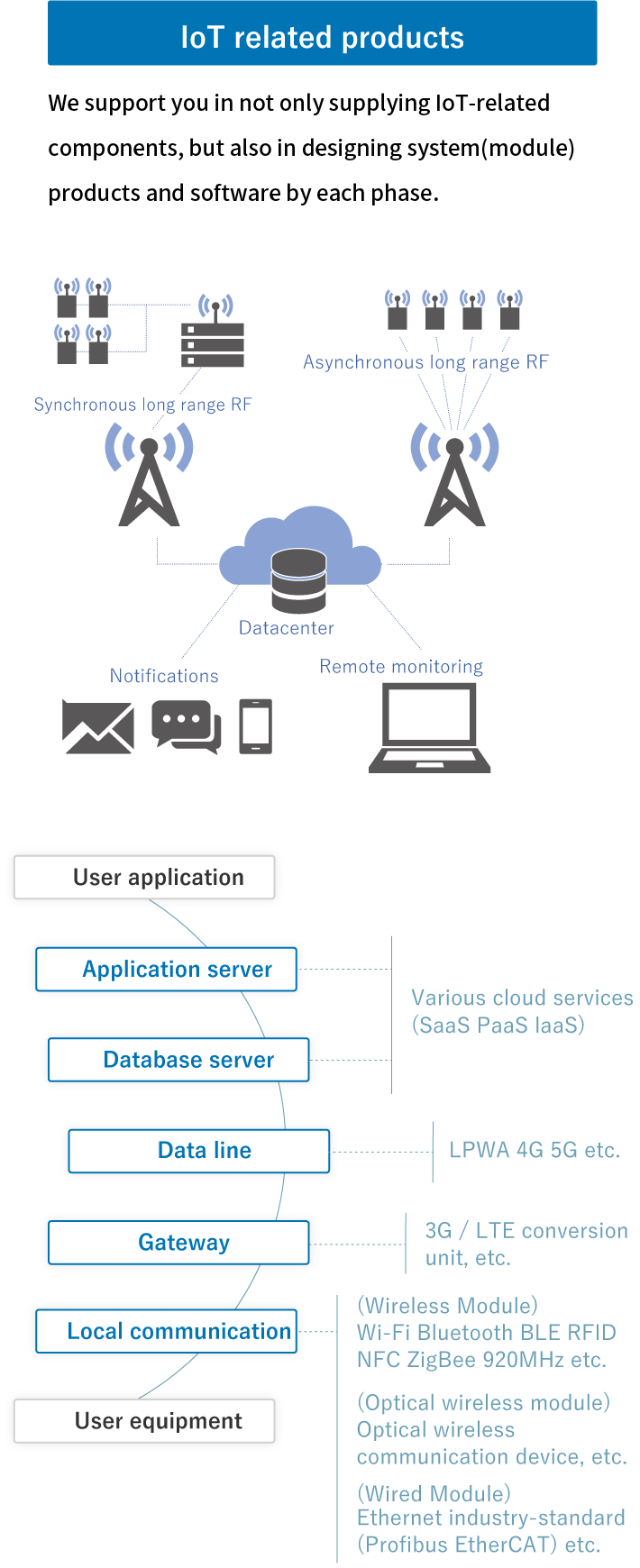 ■ Board with Processor
・ Board with Processor Boar ARM Processor
Board with X86 (intel, AMD) Processor
Board with other (SH etc.) Processor
・ Industrial PCs, panel computers, BTO computers,
industrial motherboards, computer-on-modules, and other
various OS compatible PCs(Windows, Linux, etc.)