Design Service
A solution provider to solve problems customers are facing
Software design and development
We support development and writing (building) software into the electronic equipment we supply to you. We do technical supports for CPU modules, communication modules, FPGAs and MPUs(embedded microprocessors).
Strong track record on development
We have developed mass produced products for industrial market such as display equipments, wireless modules, relay boards. Also, we have a track record on module prototypes for IoT (Internet of Things) and BLE (Bluetooth Low Energy).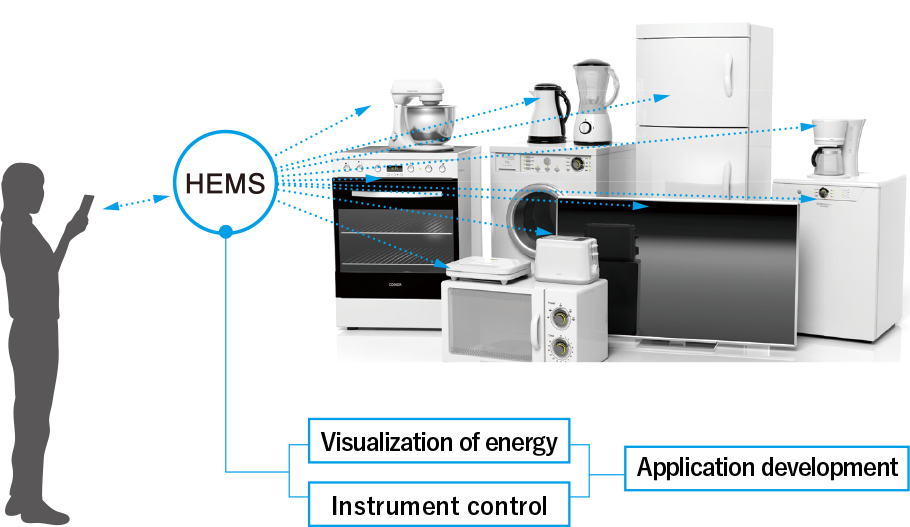 Full hardware and software support!
We support a customer's product development, from both hardware and software aspects.
Comprehensive Support from Specialized Departments

Our company has specialized departments that not only sell components, but also support our customer's manufacture both software and hardware.
With the support of both departments, we will propose you the most suitable assembled parts, machined parts, casings and useful solutions for your production.

HEMS

The most suitable part is selected from a wide variety of parts.
In addition to parts delivery, we support application development for LCD screens when necessary.
Automobile Components

We can supply parts such as sensor products and liquid crystal parts, with the control systems and applications already installed accordingly to the customer's needs.